Description of the record clamps.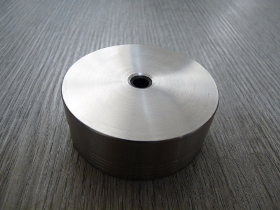 Posted on by Ben Lamb -
Record clamps made from solid stainless steel ranging from 750g to 1.5kg in weight. The clamps have a Delrin sleeve to protect your record players spindle when using the clamp. You can ensure your record is secured down and also add mass to your platter with these handy clamps.